Customer Reviews are considered as an essential element which helps in creating profits or more business leads for online businesses by the help of Customer Review Websites. Online reviews are critical, and the business is taking proper care as the reputation of business success relies on the customer reviews they receive.
Let's start by discussing why reviews are essential, as per the study it reveals that:
The business quality is being determined by their online customer review, Hence more than 85% customer read the online reviews.
More than 80% customer goes through more than ten reviews to decide on buying from a particular online site.
70%+ customer has shown that the positive reviews help in building trust for the local businesses.
More than 85% customer believe the online reviews just as it's been recommended in person by their known.
Hence let's discuss the top 50 customer review websites that will help your local business branding as these sites will help in boosting your local business sales such as:
1. Amazon
2. Google My Business
3. Better Business Bureau
4. Yelp
5. Which?
6. Manta.com
7. Angie's List
8. Facebook Rating & Reviews
9. Zomato
10. Kudzu
11. Trust pilot
12. Bing Places
13. HomeAdvisor.com
14. Glassdoor
15. Avvo.com
16. LinkedIn
17. Trip Advisor
18. Foursquare
19. YellowPages.com
20. Twitter
21. Bright Local
22. Local.com
23. Express Update
24. MojoPages
25. BizJournals.com
26. Discover Our Town
27. Map Creator
28. Thumbtack
29. Infignos
30. CrunchBase
31. EZ Local
32. SuperPages
33. Local Site Submit
34. Universal Business Listing
35. Insider Pages
36. YellowBot
37. Moz Local
38. Neustar LocalEze
39. UsCity.net
40. Single Platform
41. eLocal
42. Yellow Pages Goes Green Directory
43. CitySquares
44. Judy's Book
45. Referral Key
46. My Huckleberry
47. Whitespark
48. Axciom
49. Get Fave
50. Brownbook
Customer Review Website #1: Amazon Customer Reviews
Do you know the fact that Amazon was the first online site? Which allow its customers to give their valuable feedback for their products. Hence the customer reviews help the other customers to make a purchase decision.
Distinguishing and checking your organization on Google My Business is an incredible move for boosting your local business search engine ranking. Here you have to get verified first; then you have to put all your details in the google which helps when any customer searches for your business type then they will get your information at a click.
Customer Review Website #3: Better Business Bureau
Client surveys don't impact BBB rating or accreditation, yet they convey a considerable measure of weight with pursuers. Begin the accreditation procedure, and once it's done, address the objections and reviews rapidly and professionally.
Yelp is presumably the most famous and well-known local business review site on the Web. When you add you're leaning to Yelp, you'll get guidelines about asserting your business page. You can't specifically request that clients to review you, however, you can utilize Yelp marking and decals to tell clients you need their valuable feedback.
Customer Review Website #5: Which?
Which? is an independent customer review association that tests and surveys items and after that expounds on them. Dissimilar to Angie's List, it's the people at Which? who compose the reviews, not the customers.
Customer Review Website #6: Manta.com
Manta.com is a more up to date player in the reviews and postings industry; however, it's quickly picking up significance and offers excellent local search rankings reserve. After you add your business to Manta.com, you can utilize their paid promoting services, including Manta Ads and Priority Search.
Customer Review Website #7: Angie's List
It is designed for the U.S. – based service organizations, Angie's List is a "higher-end" review site since clients need to pay for enrollment. The reviews given on an A– F scale, are ordinarily exceptionally well-thoroughly considered, not a great deal of that raving is more typical on free review sites. The reviews can't be unknown, which helps cut down on fake reviews and organizations are permitted to react to the reviews posted about them.
Customer Review Website #8: Facebook Rating & Reviews
In case you allow your local business page for the Facebook Ratings & Reviews, then it implies gaining the goodwill in front of your Facebook followers. Each time an adherent likes or shares your page, potential clients will see stars and the positive reviews for your business.
Customer Review Website #9: Zomato
Zomato is a business app which was once known as Urbanspoon. It is an accessible, client reviewed database of nearby eateries/ restaurants. Include your restaurant on Zomato, and utilize the stage to manage your customer reviews. It helps in building goodwill for your business. It also offers specials, sees guest analytics, and offer Zomato Cashless Payments to your visitors.
Customer Review Website #10: Kudzu
Kudzu offers results and evaluations for home change and arranging organizations, and it's likewise incredible for mechanics, movers, and human services suppliers. Rundown your business on Kudzu for nothing, and buy into Enhanced Profile highlights to oversee reviews, include pictures of your work and track potential leads.
Customer Review Website #11: Trust pilot
Trust pilot is a quickly developing, network-driven customer review framework in Denmark, even though they've extended out of Europe into 65 nations, including the U.S. This framework helps organizations from everywhere throughout the world to proactively gather the client reviews. The customers write the review from the customer point or the seller point, hence keeping it verified from the third-party source.
Customer Review Website #12: Bing Places
Google is considered as the ruler for search engines hence Bing is known as the prince of the industry. Bing is exceptional and meriting consideration from website admins and organizations. To begin with, a business profile on Bing, tap the substantial Get Started catch and select the locale for your business. Next look for your business by telephone or address, in the event, that it isn't in the present index continue to enter the data. Set aside the opportunity to make the business portrayal of Bing unique about the depiction on Google, as this will give the most incentive from both of these best level references.
Customer Review Website #13: HomeAdvisor.com
In case you are having a business of home repair like plumbing, installation, remodeling, etc., then it best advised to enlist on HomeAdvisor.com. Then when any customer finds the home repair service near your registered address, they will get your option with your rating stars and customer reviews.
Customer Review Website #14: Glassdoor
You own the site offers or provide an opportunity for the business employees to share their reviews is known as the Glassdoor. If you want to move to a particular company or if you are an investor and looking to invest in any business than one can review the customer reviews on the site regarding any. It helps to measure the more subjective variables of things like a valuation.
Customer Review Website #15: Avvo.com
In case you're are providing a legal service, or you are in a legitimate business profession, then enroll your business on Avvo.com. You can utilize Avvo's paid marketing services feature and distribute legal guides. You can likewise answer potential customers' legitimate inquiries in Avvo's forum.
Customer Review Website #16: LinkedIn
LinkedIn is the best proficient business web-based social networking and directory website on the planet. For what reason should your business be on LinkedIn? As it is a fantastic reference that can be incorporated with a powerhouse of connection specialist and furthermore activity to your site. In association with the professional resource on LinkedIn, you ought to think about building the profiles of each imperative individual in your association, connecting the profiles to the business account.
Customer Review Website #17: Trip Advisor
In the case, if you want to look for the customer reviews for the hotels of any area, then the first page which google opens up for you is of TripAdvisor.It's relatively required to list your property on Trip Advisor or claim a current posting. You'll get various free Trip Advisor showcasing apparatuses alongside the capacity to react to reviews. You can likewise agree to accept TripConnect Instant Booking, which enables clients to book a stay at your property straightforwardly from your business review page.
Customer Review Website #18: Foursquare
Foursquare is a tech organization that utilizations area smarts to assemble customer encounters and business arrangements. It additionally enables potential clients to find new places with suggestions from the network.
Customer Review Website #19: YellowPages.com
The YP catalog is entirely useful for the free posting, make a point to round it out totally. They endeavor to offer an assortment of services up, however remarkably the free posting usually is what most private companies will require.
Customer Review Website #20: Twitter
Twitter is the social networking site which is considered as one of the weird places to endeavor to collect reviews. Be that as it may, while clients may not generally look for reviews specifically on Twitter, tweets are still filed in list items. That implies a client's tweet, regardless of whether complimentary or not precisely, could fly up in the SERPs when somebody's hunting down reviews on your business.
Customer Review Website #21: Bright Local
Gaining practical experience in Citation Burst, Bright Local is a restrictive neighborhood registry accommodation shape that permits organizations to submit to a wide range of indexes at one time.
Customer Review Website #22: Local.com
Local.com is an incredible reference because of its size and the name of the URL which will pass great expert to your space. The 3 stage enrollment process is somewhat long yet not all that terrible. Round out the profile as total as could reasonably be expected. Set your work locale to show if it's all the same to your clients halting by your area.
Customer Review Website #23: Express Update
Express Update is service which sends business information to web indexes, autoroute, and other local catalogs.
Customer Review Website #24: MojoPages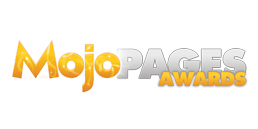 Magic Pages, additionally called Local Stacks, enables you to assert your business and would allow customers to discover you through a robust business profile
Customer Review Website #25: BizJournals.com
BizJournals is a professional resource that encourages you to discover service organizations, providers, and merchants to improve your business known and more financially savvy.
Customer Review Website #26: Discover Our Town
This is a primary internet searcher with a wide choice of urban communities and towns over the state, giving customers a chance to scan for an assortment of administrations including lodging, feasting, shopping, and even real estate.
Customer Review Website #27: Map Creator
It is another webpage that gives you a chance to add your business to a neighborhood delineate, even make a guide for your site.
Customer Review Website #28: Thumbtack
Thumbtack is a system for experts, a vast number of clients utilize Thumbtack innovation to discover and contract independent companies the nation over.
Customer Review Website #29: Infignos
Outdated index of connections that are allowed to submit.
Customer Review Website #30: CrunchBase
CrunchBase is the primary goal for many clients to find industry patterns, ventures, and news about worldwide organizations—from new businesses to the Fortune 1000.
Customer Review Website #31: EZ Local
EZlocal can assist you with your SEO, nearby arrangement on locales like Google, Yahoo, Furthermore, Bing, and besides position on local indexes, social communities, online maps, and mobile app. They work on 100+ indexes.
Customer Review Website #32: SuperPages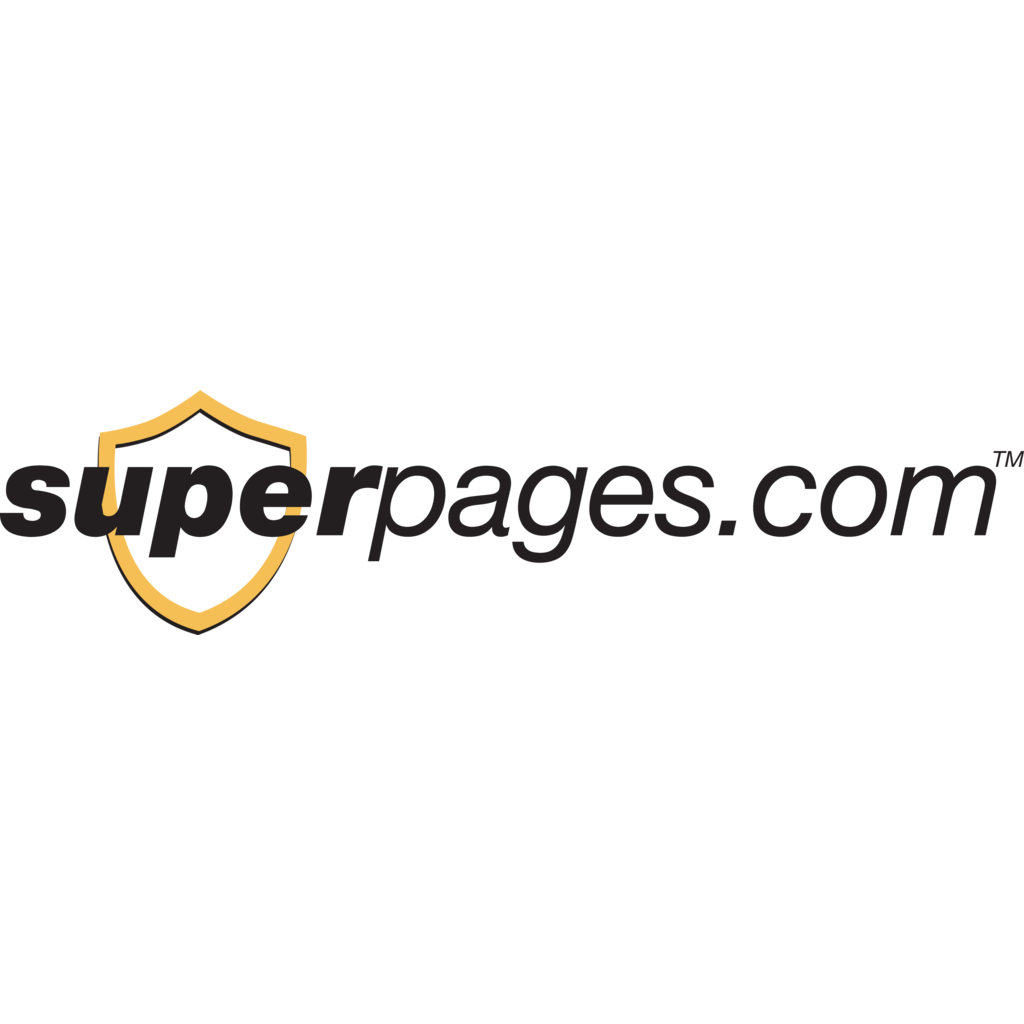 Superpages.com is used for discovering data and experiences on organizations and retailers. They empower purchasers to discover nearby business data from driving bearings and long stretches of activity to Web connections and client reviews.
Customer Review Website #33: Local Site Submit
It offers a search tool which can be used to enhance nearby permeability on the desktops systems and cell/mobile phones when purchasers scan for items or services on the web.
Customer Review Website #34: Universal Business Listing
It is a website which offers single entry for the dispersion of business profiles. It sends checked information to all significant web engines too.
Customer Review Website #35: Insider Pages
Insider Pages was made to enable individuals to locate the best nearby organizations through proposals from their companions and neighbors. At InsiderPages.com, individuals share reviews of nearby organizations and discover incredible services which can be reliable and which they can trust. A massive number of individuals visit the site monthly to get the Insider scoop on nearby organizations.
Customer Review Website #36: YellowBot
YellowBot is known as the local search engine model which is also a resource to provide community discussion.
Customer Review Website #37: Moz Local
Moz Local makes and keeps up professional resources on the destinations, applications, and catalogs that show up on most web search tools
Customer Review Website #38: Neustar LocalEze
Neustar LocalEze enables you to seek business and even buy benefits on their site.
Customer Review Website #39: UsCity.net
UsCity.net is a search engine for the most prevalent nearby businesses including restaurants, drug stores, leisure activity stores, and different services.
Customer Review Website #40: Single Platform
It is a platform created particularly for nearby organizations, offers benefits that incorporate updatable postings and customized menus, item and administration records, photographs, declarations, and some excellent offers.
Customer Review Website #41: eLocal
eLocal is a promoting business source and search engine for substantial and independent companies. It looks through an expansive number of classifications and offers focused promotion costs.
Customer Review Website #42: Yellow Pages Goes Green Directory
Another Yellow Page compose site for posting your business.
Customer Review Website #43: CitySquares
Information on nearby businesses, client reviews, and proposals of best restaurants, shopping, nightlife, amusement, administrations and more is available at the CitySquares.
Customer Review Website #44: Judy's Book
It is a nearby business search tool which provides fair or honest reviews and offers promoting and additionally other advertising option services.
Customer Review Website #45: Referral Key
Referral Key is a system for entrepreneurs that need to arrange or send referrals to different entrepreneurs. As it offers a backlink to your business site.
Customer Review Websites #46: My Huckleberry
My Huckleberry is a site which is also a search engine for the substantial and private company in your region as indicated by categories.
Customer Review Websites #47: Whitespark
Whitespark is a part of Yahoo services which offers a monthly subscription to use their services as it will list business data on Yahoo Local, Yelp, WhitePages, Bing, and 50+ different registries.
Customer Review Websites #48: Axciom
Axciom licenses a wide and publically accessible scope of U.S. Furthermore, Canadian business and private postings for online pursuit, versatile, and advertising or index distributing.
Customer Review Websites #49: Get Fave
Fave is also one of the most exclusive search engine indexes for the local or nearby businesses and the services in the US, hence adding or registering your business on fave is also very easy and simple.
Customer Review Websites #50: Brownbook
Brownbook is a worldwide business benefit for organizations that likewise offers SEO, improved online networking business profiles, and the free capacity to assert your business.
Hence these are the top 50 customer review websites which help in offering substantial growth and development to your business brand in the industry.